Please join me in raising a thunderous applause  for M.K. Stalin, a man of strength, resolve, and unparalleled leadership.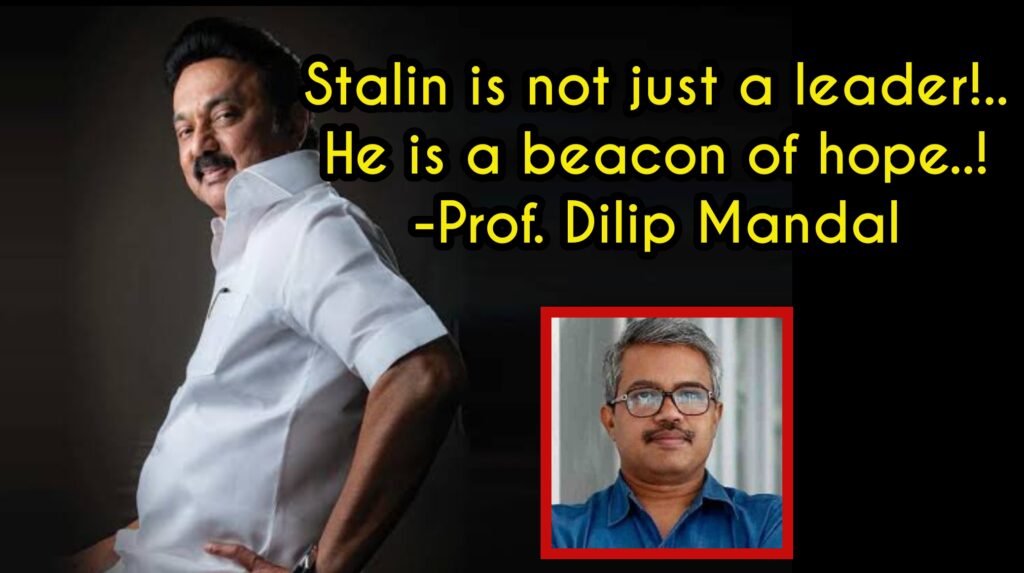 I am in utter awe of this man, M.K. Stalin, for not just being a man, but for epitomizing the very essence of leadership! 
As the Union government and ED endeavour to tear down one of his comrades, his cabinet minister, #SenthilBalaji, this extraordinary man, M.K. Stalin, along with the indomitable DMK @arivalayam , stand as an unyielding fortress protecting him from the central agencies.
In the face of crisis, parties typically abandon their leaders and coalition partners with alarming alacrity.
The NCP and Uddhav Thackeray, in a disheartening move, discarded their home minister, Anil Deshmukh, as if he were inconsequential.
The Samajwadi Party, regrettably, never demonstrated a shred of indignation over the ruthless persecution of Azam Khan.
The Congress, in an unforgettable betrayal, cast aside its most trusted partner, Lalu Yadav, in 2013, and ensured with a cold heart that he never set foot in the Parliament or assembly again.
The Congress, in another shocking move, severed ties with its ally, the DMK, and unjustly zeroed in on A Raja and Kanimozhi. The so-called 2G scam turned out to be nothing but a hollow controversy.
Mamata Banerjee is known for dumping TMC leaders. That's true of Arvind Kejriwal also.
The BJP, I must admit, has a somewhat superior track record in safeguarding its leaders, but even it stumbled in the case of Nupur Sharma. The BJP should admit its failure in nurturing its spokesperson appropriately. The blame lies squarely on Nadda's shoulders.
Stalin is not just a leader, he is a beacon of hope. He may mete out punishment to his minister at a later date, but that is his prerogative and his alone. Not now. Neither Delhi nor the ED is permitted to intrude.
As outsiders launch their attacks on his minister, he stands by him, not just with strength, but with an unmatched, vehement resolve. That's it.
For the moment, #SenthilBalaji will be in the cabinet. Come what May.
A round of applause for you, comrade @mkstalin. In the grand theatre of politics, you are, without a shred of doubt, the most magnificent